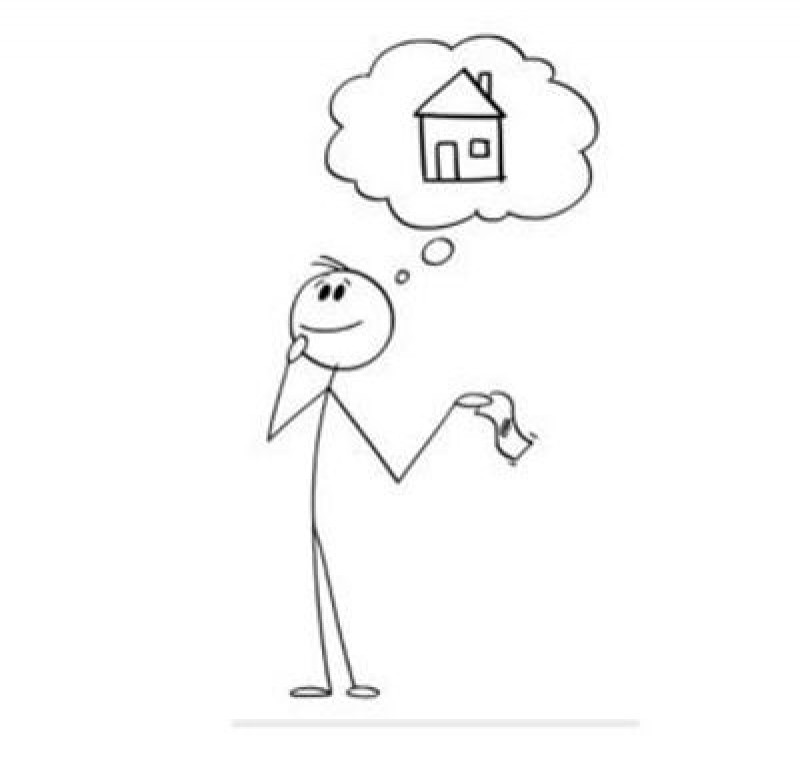 Kalm Estate Agents want to help you find your next/first home and we have complied a list a tips and Hints which we hope will help you in your search.
KNOW YOUR BUDGET
Always seek independent mortgage advice and know how much you have to spend before you start to look at properties, if you start looking first you could get your hopes up on a property out of your budget or you could be looking at smaller properties than you need to be. There are lots of online calculators; however a Mortgage in Principal with the bank/mortgage lender is the best way to be certain of your budget.
DON'T FORGET to make sure that you have added in extra costs for moving including; stamp duty, solicitor fees, mortgage advisor costs and removal fees.
HAVE A LIST OF YOUR MUST HAVES
Make a list of things that you would ideally like in your property, i.e. Ready to move in, down stairs toilet, separate dining room, garage or even detached.
EXPAND YOUR SEARCH CRITERIA
Do not be afraid to look outside your search criteria; this could be looking an extra 5 miles from your ideal location, looking at 1 less bedroom, looking at a semi-detached rather than a detached house, you never know something may just surprise you.
REGISTER, REGISTER, REGISTER
Register your interest everywhere, Rightmove and Zoopla are great and will send you property updates as new properties matching your criteria come to the market but also local Estate Agents will send property details to clients on their database before sending them to Rightmove and Zoopla, many properties have been known to sell like this.
LOOK AT EVERYTHING
If you think something could tick your boxes but….. the kitchen is too small, just go and view the property as the rest of the property might win you over so much that you decide you can live with that slightly smaller kitchen. Hey, in the future you could possibly even knock a wall down or build an extension.
LOOK AT THE PHOTOGRAPHS AND FLOORPLAN PROPERLY
There is nothing worse as an agent than when a client says ' oh I didn't realise that the property didn't have a downstairs toilet' Agents try to put as much information on a brochure as possible but if you go on multiple viewings with an agent and make comments that appear to show them you haven't even looked at the details, the agent will be less inclined to show you other properties or go out their way to help you.
TIP – When looking at the photographs do look at things like how many kitchen units and fence panels there are, this will help you have an indication on how big the room/garden is.
TURN UP TO APPOINTMENTS
An Agents time is valuable, as is everyone's. It is only polite to turn up to appointments that you make. If you are running late, call; if the agent can wait they will. If you do not show up at all, the agent be will less inclined to assist you with other appointments.
REMEMBER YOU ARE IN SOMEONE'S HOME
Obviously when looking at a property you need to see as much as possible but remember you need to be respectful that you are in someone's property. You do need to see everything including built in wardrobes/cupboards; however you do not need to look inside their personal wardrobe or drawers which will be leaving with them following a sale.
What can also be upsetting is when homeowners can see that children have been bouncing on beds and running around, if you take children to viewings please remember to make sure they behave and again respect it is someone else's home.
GIVE FEEDBACK TO THE AGENT
This helps the agent to help you with your search, if you didn't like something about the property this will help the agent get to know you and in turn find something you will like. The more the agent knows you, the higher the chance they will call you the minute they find something they think you will like.
This also helps the vendor know why people are not interested in their property, if it is something they could change, they might just be willing to do so.
LOOK AT THE EPC
The EPC (Energy Performance Certificate) is a good informative document that will not only tell you the square meterage of the property, which is great to use as a comparison, but it also tells you what improvements the property needs to keep bills down, like new boilers or windows. It could also provide you vital information on an area you probably haven't seen, such as if the loft has no insulation or if a cavity wall is filled with insulation.
MOST IMPORTANTLY - TRY TO ENJOY IT!!
They say moving house is one of the most stressful things you will do in your life and trust me when I say it is; however it is also one of the most important and exciting times you will have. Finding your first/ next home should be fun, try and make it. Do not get stressed about it, do not try and rush it, sometimes trying to find the right property takes time but it will all be worth it.
HAPPY HOUSE HUNTING!